Croatia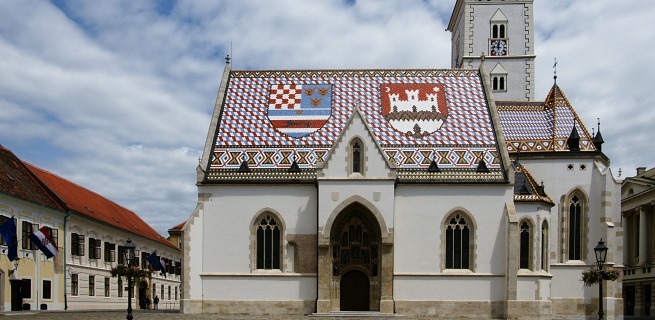 Where to Stay in Croatia
Book hotel accommodation in Croatia
Croatia is a relatively small country when compared to some of the other giants that make up Europe. That said, the country has made amazing progress in a matter of a few short years in that they have joined the European Union and are set to join Schengen in 2015. Croatia attracts a large number of tourists particularly during the summer months. However, upon joining Schengen, these numbers could increase even more since it will have a positive effect on VISA laws and other regulations. There are literally thousands of hotels, rental apartments, hostels and guest houses throughout the country. Availability will largely depend on where you plan on staying.
Top attractions in Croatia
Before choosing your hotel or hotels in Croatia, you will need to decide what you want to see and which locations you want to visit. You will need to choose between visiting a single city or picking up a rental car and touring a few cities. It really all depends on your budget, how long you plan on staying and your personal preferences. The good news is that you can create your own personalised trip simply by doing some research and planning online.
For travellers who are looking to explore the medieval side of Croatia, Gornji Grad is a must. Located in the northern part of historic Zagreb, the main attractions within this area include St. Mark's Church and the surrounding square.
Located in the Historic Centre of Porec you will find the wonderfully preserved Euphrasian Basilica that dates all the way back to the 6th century. While the area itself is about 2,000 years old, it is also interesting to note that this fine structure has been maintained as close to its original state as possible despite the numerous disasters it endured.
If you are looking to escape from the city life for a few hours, you can plan a trip over to the island of Mljet. It is one of the largest island located off the coast of Croatia and is abundant in natural life.
The Roman emperor, Diocletian, built the magnificent Diocletian's Palace in Split in preparation for his eventual retirement. After his passing, the palace remained empty until the 7th century when local residents sought refuge here from the invading barbarians. Ever since then, the palace has been occupied and is now home to various shops, restaurants and some people even still live here today.
The amphitheatre in Pula is the sixth largest Roman arena that is still standing today. In its day, it could hold more than 26,000 enthusiastic onlookers. Over the years, many of the structure's stones were removed in order to build homes. This was stopped, however, before the structure was completely brought down. Today, it is still used to host a number of festivals and events throughout the year. If you plan your visit just right, you can make the most of your visit to Pula by attending one of these vibrant events.
Another wonderfully preserved historic structure is the 13th century Trakoscan Castle near Krapina. If you find yourself in this northern area, the castle is most definitely worth visiting.
Food and wine
One of the best ways of experiencing any foreign culture is by trying out their food. Traditional cuisine will tell you a lot about the history and way of life. So, instead of dining in at your hotel for lunch and dinner, you should make the most of the restaurants and other dining establishments you find along the way.
You will find that Croatian cuisine is largely based on Italian, Turkish, Hungarian and even Austrian cooking styles. Due to their location, fresh seafood is a popular item on the menu and many dishes include garlic and olive oil too.
There are two main wine-producing regions in Croatia and premium whites are their speciality. The first is the coastal region from Istria to Dubrovnik, the Jewel of the Adriatic; as well as Continental Croatia from west of Zagreb to Slavonia. The local wines are so loved by the locals that the country consumed strictly wine until the late 18th century. Only later did beer become a popular beverage among the locals.