Liege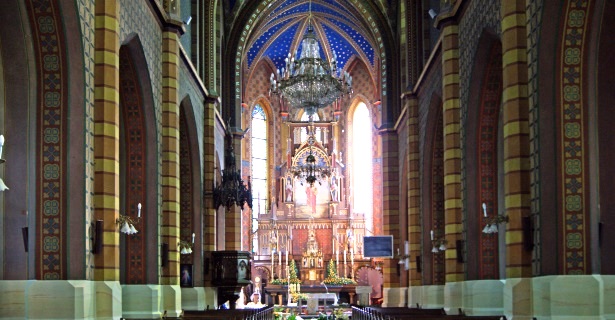 Hotels in Liege, Belgium
Compare hotel accommodation in Liege
The city and municipality of Liege is located in the French-speaking region of Belgium. It's also fairly close to the borders of the Netherlands and Germany. Many tourist enjoy spending some time in nearby Spa when visiting Liege. It makes for a wonderful day trip out suitable for all ages. The city has its very own nearby airport and the Port of Liege is located on the River Meuse. It is also the third largest river port in Europe. The city also relies on rail and road transportation to allow the locals and visitors get around. When booking your trip to Liege, it's always a good idea to compare Liege hotel accommodation prices and look out for deals online. Make a map of your route, the sites you wish to see and select hotel accommodation in Liege that is close to as many of these sights as possible. This will help you keep your travel costs low. Particularly if you are able to walk or rent a bicycle to get you to each attraction.
Best sightseeing in Liege
For the very best sightseeing opportunities, you can either sign up with a local tour company or do plenty of your own research ahead of time and take yourself on a tour of the city. There's plenty to see and do along the way and you won't be missing your Liege hotel room or en-suite any time soon! Don't be surprised if you don't manage to fit everything into a single day. You are bound to come across plenty of tempting chocolate shops selling nothing but the finest in sweet treats. If the weather is hot, you will probably feel the need to a refreshing drink and nothing goes down better than an ice cold Belgian beer. Take your time to enjoy the different restaurants and cafés along the way since this will definitely make your holiday that much more authentic and memorable.
One of the top activities in Liege is a trip to the Coteaux de la Citadelle. The walk itself is wonderful and will give you the chance to work off any chocolate you may have already indulged in. Once you reach the top, you can take in the lovely views, fresh air and enjoy a light meal or snack before heading back.
In terms of religious and historic sights, the Eglise St-Barthelemy (Church of St. Bartholomew) is a must visit when you are staying in Liege accommodation. This church was built back in 1108 and is an exceptional example of fine metal work and superb architecture. The Chateau de Jehay has been in the same family since the 1600s. It is situated along the Meuse River and is one of the top local attractions.
Should you encounter unpleasant weather during your visit, a trip to the Aquarium et Musee de Zoologie (Aquarium and Zoological Museum) is a great place to spend a few hours.
Shopping, nightlife and local entertainment
Like any other top class city, Liege has plenty of places to shop. The Mediacite mall is ideal for those seeking conventional shops and if the weather isn't particularly friendly outside. The Marche de la Batte flea market is great for picking up some authentic local items and you could find your ideal souvenir right here! Save shopping for the last few days of your trip. That way, your Liege hotel or apartment room won't be crammed full for the duration of your stay.
In terms of nightlife, Liege won't let you down! There are a number of bars, clubs and cafés to keep you entertained until the early hours. Take a look around online to find out where the top establishments are or simply ask your Liege hotel accommodation information desk.
Other, more formal types of entertainment in Liege are also plentiful. Comedie Centrale de Liege and the Opera Royal de Wallonie are two of the most popular venues for both locals and tourists. If you enjoy musical entertainment, then make sure that you check the schedule of the Orchestre Philharmonique de Liege. There are several other theatres and performance venues. If you are particularly keen on evening fun, make a point of checking the local listings before booking your Liege accommodation.