Mayrhofen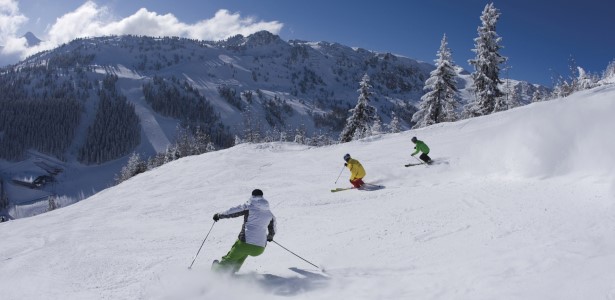 Hotels in Mayrhofen, Austria
Where to stay in Mayrhofen
Winter sun is often a wide decision to make, with many destinations begging you to spend your time shooping down their slopes, ignoring the lures of others. One destination up there with the best is a jewel in Austria's crown – Mayrhofen.
Situated around an hour's drive from the capital of the Tyrol, Innsbruck, Mayrhofen offers fantastic ski opportunities, snowboarding fun, as well as plenty of après ski to warm up those cold feet.
There is plentiful accommodation in Mayrhofen, with something to suit every budget, with some of the best hotels in Mayrhofen catering for families, couples, groups, and solo travellers.
Mayrhofen sits in the Zillertal, in the snowy Austrian state of the Tyrol, treating skiers and snowboarders to around 133km of slopes, and and thankfully guaranteed snow, due to carefully placed snow cannons, just in case Mother Nature decides not to bless so abundantly at any time.
Skiing and snowboarding in Mayrhofen
A good choice for beginners, intermediates and advanced skiers or snowboarders, there are many different levels of difficultly on the Mayrhofen slopes, and it's worth doing a little research into this before you decide where to stay in Mayrhofen, so you're close to your area of choice.
Harakiri is the famous ski area only for those with advanced skills, with a huge 78% gradient in parts! Amazing to look at, but should only be given a bash at by those who know what they're doing. Alternatively, Vans Penken Park is a good choice for snowboarders and skiers, as there is a slope for every level, with six areas to choose from, so is a good one for families and less advanced groups.
The regular ski bus will get you around the various areas, with a modern lift system helping you get to where you need to be to enjoy your winter adrenaline rush.
What to do away from the slopes in Mayrhofen
If you're bored of skiing and boarding, and simply want an activity away from the slopes, then Mayrhofen offers more than just winter sport. This is a popular spot for walkers, with well marked trails taking you through stunning natural scenery, and many different species of wildlife to visit. The Ziller Promenade is a popular choice, which takes around 90 minutes and passes you through both sides of the Ziller River. Alternatively, Wiesenhof takes you through forest trails.
Paragliding is a popular activity in this part of the world, as well as the Zillertalbahn Heritage Train, which takes you through the area on a steam train.
Due to the range of cheap hotels in Mayrhofen, it's possible to save money prior to your visit, allowing you to do more, such as a few delicious meals at one of the many mountain restaurants, or kick back and relax at Leisure Mount Ahorn, with the Igloo Bar and deck chairs looking out over the vastness before you.
A break in the beautiful scenery of Mayrhofen will be both challenging and beautiful in equal measures, but always memorable.