Linz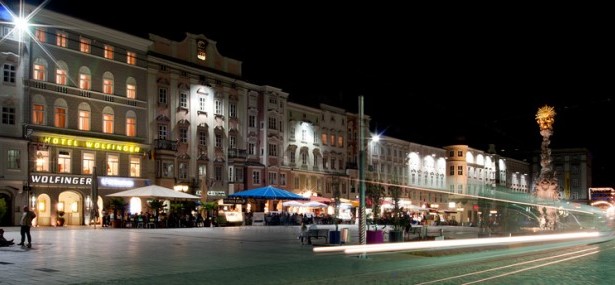 Hotels in Linz, Austria
Sophistication and glamour in cosmopolitan Linz
Austria is a regal kind of country, with many upmarket-feel cities dotted throughout its expanse. Many believe Austria to be simply about skiing, but there are cities that give a real cosmopolitan edge to this picturesque and alpine country. One of those cities is the third largest in the country – Linz.
Full of beautiful, towering, and regal-looking buildings, Linz will feel like a break in a city full of sophistication and glamour, yet it is also friendly and very accessible to all. Austria is an easy to reach country overall, and with low cost accommodation in Linz, Austria there's no reason not to visit.
Where to stay in Linz is entirely dependent on the kind of accommodation you prefer, from five star hotels, to budget-friendly B&Bs, and everything in between.
Get your walking shoes on & explore Linz on the Danube
The list of attractions in Linz is long and lengthy, so we'll stick to the main big-hitters. The bottom line is that if you're a lover of architecture and history, then Linz is the perfect destination for you, with stunning buildings to admire.
The city sits on both banks of the River Danube, so jump on a boat and go for a ride – you'll see the city from totally different viewpoint. Aside from that, it's about walking, so make sure your shoes are comfortable! There are many cycling and walking trails just outside the city too, with a chance to explore the neighbouring countryside.
The Mauthausen Memorial is a haunting and sombre place to visit, and the many churches within the city are definitely worth ticking off your list as you go. The Postlingberg Church, sitting high on the hillside looks amazing from below, and the Church of Saints Michael and Ursula is another spectacular sight. St Mary's Cathedral is a beautiful place to visit, in its Gothic-revival style of architecture.
The Museum of Modern Art is not only rather picturesque from outside, but is a fantastic way to spend a few hours, as well as Landesgalerie, with its fantastic artistic examples. If you want to see some really interesting and different examples of architecture, then the Linzer Landhaus, the government buildings, are really quite spectacular.
Things to do in Linz, Austria
Despite all this culture and architecture, Linz doesn't lack in regular modern-day amenities to keep visitors occupied. Shopping is fantastic around the city, especially at Plus City, a large mall.
For evening entertainment, there are plentiful bars and restaurants, however for something more sophisticated, why not visit Brucknerhaus, a modern concert hall next to the river banks, which looks quite something at night when it is all lit up, or head to one of the many theatres to catch a performance.
Whether you choose to base yourself in Linz for the duration of your stay, travel around, book a hotel, or one of the many apartments in Linz, you'll find the city more than welcoming and offers a laid-back alternative to the more bustling cities in the country.
Dripping in charm and beauty, there really is nothing more to say than that.