Malaysia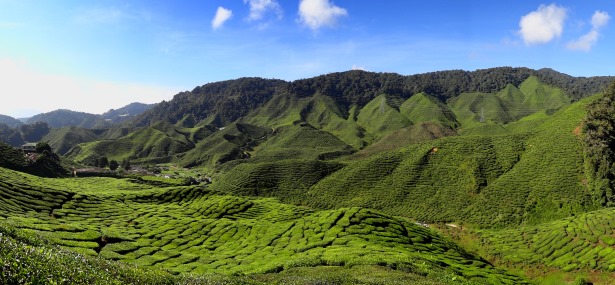 Where to Stay in Malaysia
Malaysia has a wealth of fabulous places to visit, friendly people to meet and fabulous exotic food to tickle your tastebuds. In addition, accommodation in Malaysia is plentiful and relatively inexpensive when compared to many of the other Asian destinations. Malaysia hotels range from ordinary to fabulous, and everything else in between! Depending on your budget and preferences, you can find cheap hotels in Malaysia which offer excellent value for money, or splurge on one of the fabulous resorts in Malaysia where you can experience sleeping in a villa over the ocean!
Between these two extremes of accommodation in Malaysia are all the other options: apartments in Malaysia offer great value and convenience for families, back-packers and hostels in Malaysia give young people the opportunity to explore the country, while city hotels in Malaysia are ready to welcome tourists and business travellers with all the modern conveniences.
Kuala Lumpur hotels in Malaysia
Most visitors enter the country through the capitol, Kuala Lumpur, and you should spend a few days here to admire the sights before you move on to the interior or the islands. In Kuala Lumpur you have a wide choice of Malaysia hotels and several of the best hotels in Malaysia are situated here, in fact there are several Top 10 hotel lists for this city, depending on whether you are there to shop, conduct business, enjoy total luxury, or need a budget option.
At the top of the list of luxury hotels in Kuala Lumpur you will find familiar names like the Mandarin Oriental and Westin, while some of the top business hotels include the G Tower Hotel, the Concorde Hotel and the Berjaya Times Square hotel. At the other end of the spectrum, some of the most popular budget hotels in Kuala Lumpur include the Cube Hotel, Bukit Bintang, the My Hotel At Sentral and the Hotel Sentral, all of which offer excellent value for money accommodation in Malaysia in convenient locations.
Malaysia hotels off the mainland
Malaysia's delightful coastal and island resorts are a large draw-card for tourists who want to soak up some sun and enjoy the varied water sports on offer. Penang is a large island with a great many Malaysia hotels and resorts along the many kilometres of coastline to suit all budgets. Batu Ferringhi is one of the most popular beaches and is home to several 4 and 5-star Malaysia resorts such as the Parkroyal Penang, the Hard Rock Hotel and the Bayview Beach resort, among others.
The main town on Penang is Georgetown, which also has a host of good hotels. There is also some budget accommodation near the beach including Baba Guesthouse and Annie's Homestay, making it possible for those on a strict budget to enjoy the beach.
Top Luxury Resorts in Malaysia
For that special occasion holiday, a honeymoon or anniversary, why not splurge on really romantic luxury hotels in Malaysia? Here are a few to tempt you: Pangkor Laut Resort is top of the list for a romantic honeymoon, while Bunga Raya Island Resort and Spa, The Westin Langkawi Resort and Spa and the Berjaya Langkawi Resort are close runners-up. Browse our listings to find where to stay in Malaysia and find the best Malaysia hotel deals or some cheap accommodation in Malaysia for you.