Yokohama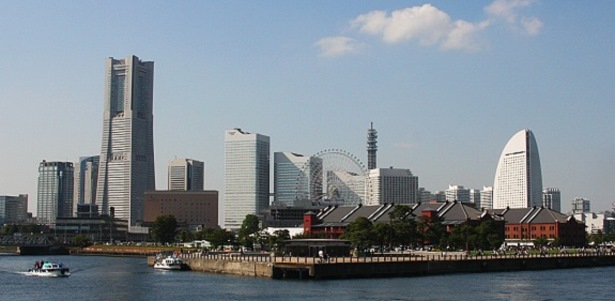 Hotels in Yokohama, Japan
Where to stay in Yokohama
In terms of population, Yokohama is the second largest city in Japan and is surpassed only by Tokyo. It is also one of the country's major ports and enjoys great commercial success through various industries including tourism. When deciding where to stay in Yokohama, it is important to note that there are various forms of accommodation in Yokohama to choose from. You will find everything from fancy 5 star hotels to cheap hotels in Yokohama. The different types of accommodation, various star ratings and prices is what makes Yokohama a suitable holiday destination for everyone, no matter their budget.
Zoos, parks and gardens in Yokohama
If you are travelling with the whole family, places like zoos and outdoor play areas like parks are a great way to spend the day together. A visit to the Yokohama Hakkeijima Sea Paradise will give the kids a chance to see certain sea animals and fish that they may not get to see back home and it's a fantastic learning experience for everyone. The Yokohama Zoo "Zoorasia" and the Nogeyama Zoo are home to some very interesting animals while Kodomo-no-Kuni is both a zoo (with more domestic animals) and a fun park for kids.
Some of the most loved parks include Yamashita Park and Harbor View Park. These two are actually in very close proximity to one another so, if you are able to visit one, you should be able to visit the other as well.
The Yamate Italian Garden and Sankeien Gardens are also great for spending the day relaxing outdoors. They are certainly worth visiting and enjoying especially during pleasant weather.
More popular Yokohama attractions and activities
One of the top places to visit in Yokohama is Minato Mirai 21. This part of the city is particularly lively and entertaining at night with restaurants, shops, a small amusement park and Ferris wheel.
Other important landmarks and points of interest include the Big Wharf (Osanbashi Pier ) and the Landmark Tower which happens to be the tallest building in Japan and has the world's fastest elevator. It is also a great place for shopping. If you are particularly interested in the shopping experience, then you should definitely visit Yokohama Chinatown and Yokohama Motomachi Shopping Street as well.
If you want to get the best view of the city, make sure that you take a trip up the Yokohama Landmark Tower Sky Garden. Whether you go up to the observation deck during the day or night, you will have plenty to see.