Tokyo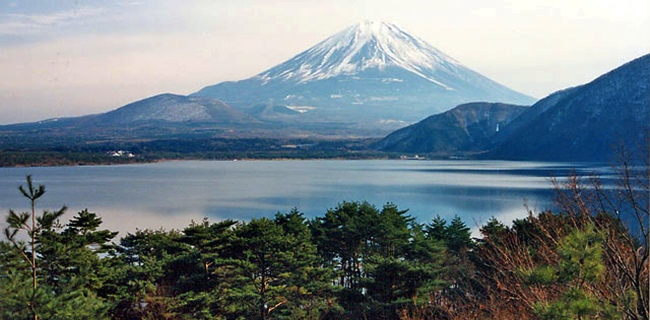 Hotels in Tokyo, Japan
The largest metropolitan area in the world is not in the West – not New York or London – but in the East, appropriately named "To-kyo" or the "Eastern Capital." With some 12 million residents in its urban core and 35 million in the greater Tokyo area, the capital of Japan is rightfully one of the economic command centers of the world. Planning where to go or finding places to stay in Tokyo cannot be entirely left to chance, but the sheer scale of the urban center alone is best experienced in a random walk rather than a structured tour.
Finding Cheap Accommodation in Tokyo
Ravaged by both nature and man – Tokyo sits smack dab on a junction of three tectonic plates, with the resulting natural wonder called Mount Fuji – Tokyo has bounced back to become a global force in electronics and gadgets, manga (Japanese comics) and anime (Japanese animation), and a queer sense of fashion in the eye-candy form of 'cosplaying' (costume playing).
Tokyo's status as an alpha city means cheap hotels in Tokyo, Japan may be hard to come by. But if you exercise diligence, you will soon discover that there is accommodation for every budget. Affordable backpackers, inns and hostels in Tokyo are concentrated in Taito, while wallet-friendly weekly mansions or apartments in Tokyo abound in Shibuya, Minato and Shinjuku. The last two are also renowned for a considerable number of Western-style accommodation in Tokyo that are some of the most luxurious and expensive accommodation in Japan.
Given the massive flow of humanity in all directions, it does help to know where to seek sanctuary to escape the overload of stimuli: the Meiji Shrine in Harajuku, the temples of Asakusa and the broad moats of the Imperial Palace and its East Garden in Chiyoda all offer solace to frazzled nerves, not to mention proximity to the best hotels in Tokyo.
Stay at a hotel in Tokyo, Japan
Enjoy Sushi, Sake and Sakura
When you achieve Zen-tiredness amidst the chaos, you may want to start getting adventurous with the Japanese menu. As a premier global city, five-star hotels in Tokyo, Japan tempt with an array of international cuisines from all corners of the world – Tokyo did not earn the most Michelin stars for nothing – but it does help to ease your palate first with the more familiar but no less delicious udon, sushi, and yakitori. Wash them down with sake or rice wine in one of the ubiquitous izakaya or pubs, but you'd want to do it moderately to avoid (very unpleasant) entanglement with the law while you are under the influence.
What you can indulge in without restraint is karaoke, with bars practically everywhere, although you may want to check trendier districts like Ginza, Shinjuku or Shibuya. Roppongi has a thriving expat community after dark, and its hills, albeit the steep admission fee, offer a spectacular view of Tokyo, especially at night. You need not worry where to stay in Tokyo if you find yourself in the vicinity. There are about a hundred hotels in Tokyo in the Roppongi-Minato district which range from sensible to splurge.
Full kabuki shows and two-week sumo tournaments in January, May and September are worth a look although it may not be for everyone – and admissions are somewhat steep. But if you can time your arrival between March and April, and ideally in that one week that cherry trees are in full splendor, snag a blue-tarp space under the fragile sakura blossoms in Ueno. You may find it hard to scope out Tokyo hotel deals during this crowded season, but at least you will gain magnificent insight into the transience of life.