Japan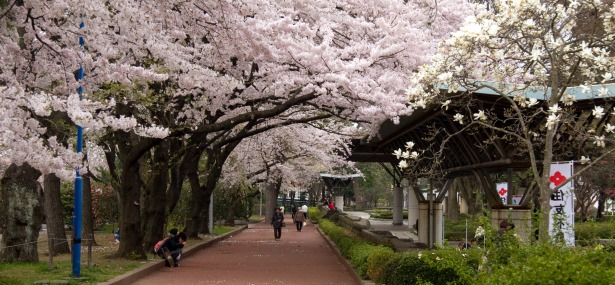 Where to Stay in Japan
Fabulous Japan is one of the most unusual places to visit and will surprise and delight you around every corner of this modern and cosmopolitan country, where ancient tea shops rub shoulders with concrete and glass sky-scrapers. Japan has something for everyone, regardless of your particular interests; perhaps you are visiting to learn about Japanese culture or perhaps you are coming to conclude a business deal; either way Japan accommodation is easy to find and sufficiently varied to satisfy even the most discerning of travellers. There are over 7 thousand hotels in Japan waiting to welcome you and impress you with Japanese hospitality. Like most international destinations, the largest choice of accommodation in Japan is to be found in the large bustling cities and here you can choose from fancy luxury hotels in Japan, simple and convenient apartments in Japan or even a budget-friendly hostel. In the countryside you may have a little less choice, but there will always be some form of accommodation in Japan where ever you find yourself.
When to visit Japan
If you are visiting the country on holiday, try to come during cherry blossom time from March to May, or capture the essence of Japan during Autumn (October/November) when the fabulous gardens of the country are displaying their brilliant Autumn foliage. Did you know that gardens are an ancient art form in Japan? Kyoto is the best place to go to visit some of the best gardens the country has to showcase. There are excellent Japan hotels to choose from in Kyoto – everything from 5-star luxury Japan hotels all the way to very inexpensive hostels. Kyoto, being a large cultural centre also has thousands of Buddhist temples to visit.
Mount Fuji
There is so much to see and do in Japan that most tourists just manage to scrape the surface, but there is one sight that no visit to the Land of the Rising Sun would be complete without, and that is iconic Mount Fuji. The best place to see the mountain would be from the Fuji Five Lakes region, where you will find plenty of good hotels in Japan to accommodate you. However, if you cannot get there do not despair – on a clear day you can get a wonderful view from one of the Tokyo high-rise buildings.
Luxury Resorts in Japan
Many of the best hotels in Japan are situated in the major cities, and several more can be found at Thermal Spring or Ski resorts; a few of the top locations to look at are: Takinoya at Hokkaido for hot springs and Naspa New Otani Resort, which combines skiing with hot springs – the best of both!
Japan hotels in Tokyo
In Tokyo you could choose where to stay in Japan by booking online to find the best Japan accommodation deals, cheap hotels in Japan, or hostels in Japan – there are plenty to choose from in all categories. Of course, there is an incredible selection of hotel accommodation in Tokyo city, as well as hostels and guesthouses. Plan your exploration of this wonderful country and browse our listings to find the best Japan hotel deals.