Rajasthan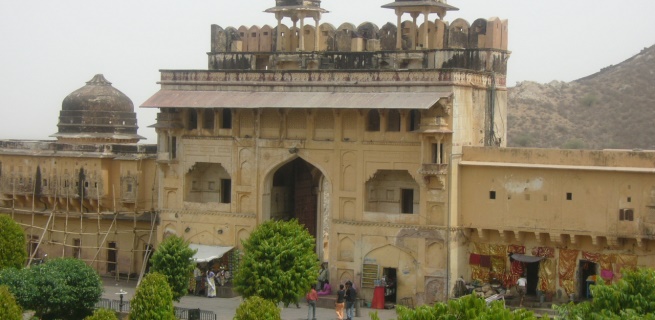 Hotels in Rajasthan, India
Where to stay in Rajasthan, resort & hotel accommodation
Rajasthan is the largest state of India in terms of size and is also referred to as "the land of kings". Despite its size, it is important to understand that most of this region consists of desert land in the form of the Great Indian Desert. Depending on where you decide to stay, you will find various forms of accommodation in Rajasthan. From cheap hostels to more luxurious hotels and resorts in Rajasthan, there is something for everyone no matter your preference or budget.
History, religion and education in Rajasthan
In terms of history and sites of historic importance, this part of India is as abundant as the next. The most interesting places to visit include the Mehrangarh Fort in Jodhpur, the Amber Fort and Palace in Jaipur, the Dilwara Jain Temples in Mount Abu and the Kumbhalgarh Fort in Udaipur, to name just a few. The ancient ruins of the Abhaneri Step Well in Abhaneri are also a popular tourist attraction that visitors thoroughly enjoy frequenting.
Another important influence in the area is religion and the locals are very firm in their faith and religious traditions. While many tourists may not share the same beliefs as the locals, they still visit many of the religious sites simply to admire the amazing architecture. Some of the best religious sites to visit include the Jain Temple – Ranakpur in Udaipur, the Govind Devji Temple in Jaipur and the Neminath Temple in Ranakpur.
A fantastic educational site to visit is Spice Paradise in Jodhpur. Due to India's importance in the spice trade, this is a learning experience that you simply shouldn't miss out on.
Things to do in Rajasthan
In Rajasthan, there are two major elephant experience facilities. Namely, Elefantastic and Elefun (both in Jaipur). An experience like this is certainly life changing and, for many,being able to have a positive impact on the lives of these great giants is their favourite part of visiting India.
The Keoladeo Ghana National Park in Bharatpur provides the perfect outdoor escape for anyone looking to explore the lush beauty of the gardens and take a real break from their busy life.
Another tranquil spot is the Lake Pichhola Udaipur which is located in the heart of Udaipur and it will give you the perfect chance to relax both body and mind.
Before choosing where to stay in Rajasthan, you should plan your trip and decide on all the sites you wish to visit. Once you have done this, you can then choose a hotel, apartment, lodge, inn or other type of accommodation in an area that makes it convenient for you to reach the main sites.