Mumbai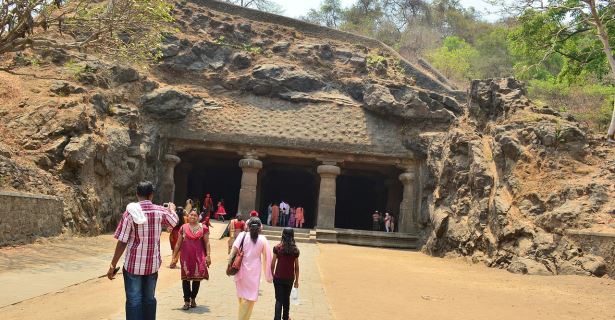 Hotels in Mumbai, India
Lonely Planet calls Mumbai a "city that has it all," a city that has more than its share of 5 star hotels in Mumbai and unbelievably packed slums, "dreamers and hard-labourers, actors and gangsters, stray dogs and exotic birds, artists and servants and fisherfolk and millionaires." If this sounds like the box office hit "Slumdog Millionaire," it's because it was filmed right here, in the heart of Bollywood.
India's cultural and culinary melting pot
Historically known as Bombay, Mumbai actually stands on seven islands – and continues to grow out of reclaimed lands – which is its city proper, and then expands northward to form the Greater Bombay region home to a concentration of accommodation in Mumbai and 21 million residents; one million live in the 2.39-square-kilometer Dharavi, making it one of the densest slums in India and most crowded places on earth. Not surprisingly, slum tours have carved a niche in the tourism market, and getting to know how the other half live is instructional at best.
You need not skip buffets offered at hotels in Mumbai, India; but as a cultural and culinary melting pot of the subcontinent, Mumbai has a well-deserved reputation for its street food. That alone is an adventure in itself.
The British were once here, and the legacy they left still stands. The headquarters of the Central Railway, previously known as the Victoria Terminus and now a UNESCO World Heritage Site, is a great place to start. Pub-hopping kicks in high gear after-hours and on weekends, and watching cricket for free is almost a daily event.
Mumbai's linguistic diversity – 16 major Indian languages are spoken here – also spills over to the religious front. Although overwhelmingly Hindu, Mumbai's population, the remaining 30%, spans the religious spectrum of Christian, Buddhist and Muslim, so you get to celebrate Islam's Eid-al-Fitr, the Christian world's Good Friday, and massively crowded Hindu festivals like the Festival of Lights (Diwali), the Festival of Colours (Holi), and Durga Puja, a celebration of the mother goddess.
Where to stay in Mumbai
To put you within walking distance of the more touristy side of the city, plan to find a guest house in Mumbai south, although affordable accommodation is concentrated on the northwest. The south portion of the city has a smattering of 3 star hotels in Mumbai, and within the district you can find a ferry to transport you to Elephanta Caves and its rock carvings. If you stay in Taj Mahal Hotel Mumbai, look for the Gateway of India just opposite the hotel. The ferries dock right in front of the arch, and leave every 30 minutes.
The rest of the best hotels in Mumbai are in the Western suburbs, while a sprinkling of the best resorts near Mumbai on the ocean-side, from the north coast to south. As the commercial center of India, Mumbai has an abundance of accommodation for its teeming workforce and long-term travelers. Serviced apartments in Mumbai are aplenty in the northwestern suburbs where you can also find more beautiful and cleaner beaches that have not succumbed to urban sprawl. Chowpatty, Juhu, Marve and Aksa beaches are some of the most popular.