Chennai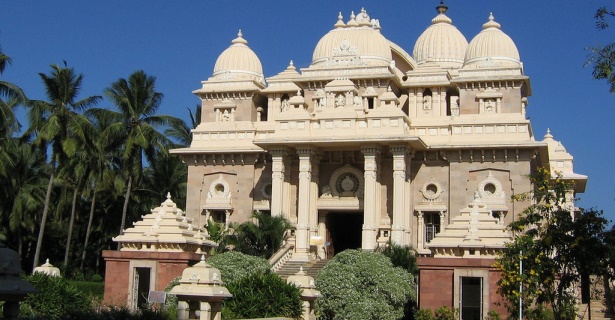 Hotels in Chennai, India
Chennai, the capital city of the Indian state Tamil Nadu, is not exactly spotless by Singaporean standards, but as one of the cleanest city in the world, it pleasantly surprises first-time visitors who are used to seeing India, on television and magazines, as a frenetic, smog-strangled country. Historically called Madras, Chennai is the sub-continent's hub of medical tourism and automobile industry. On the cultural front, the "Detroit of India" is a hotbed of major events that celebrate its heritage through Carnatic music and Bharata Natyam, a classical Tamil dance.
Where to Stay in Chennai
Chennai's location on the Coromandel coast, which overlooks the Bay of Bengal, and the hundreds of hotels in Chennai central business district that it provides to discerning travelers, make it a busy gateway to southern India. The fabulous Taj Coromandel Chennai, if you are so inclined, is right at the heart of the city. Because of its comparatively modern tourist and transport infrastructure – Chennai has its own international airport and a generous helping of the best hotels in Chennai, India – it offers an alternative entry point to the subcontinent, particularly if you are looking to avoid the unwelcome assault to the senses that is frenetic India.
As a coastal city, Chennai has one of the longest urban beaches in the world. Head to the 15-kilometer Marina Beach, or to Elliot's Beach favoured by the college crowd peppered with cafes and restaurants. A short walk away is the smaller and less crowded Breezy Beach frequented by IT types who live in serviced apartments in Chennai in the nearby neighborhood of Valmiki Nagar. If you prefer to stay seaside, choose from a dozen of beach resorts in Chennai that line the coast from Mylapore to Sholinganallur.
Places to go and things to do in Chennai
Forget what online reviews say about Chennai; much of its cultural heritage is intangible. Find out where to stay in Chennai for a few days so you better appreciate its secret beauty. There's a plethora of budget 3 star hotels in Chennai CBD.
Seek Chennai's layered origins and you will find that this was where the British first built their fort, now known as Fort St. George, so they could open up the continent to the British East India Company. Then there are the 7th century temples and rock carvings of the Pallava kingdom in the nearby town of Mahabalipuram. While it lacks the usual menu of 5 star hotels in Chennai, it more than makes up its deficiency with its collection of UNESCO World Heritage Sites. Further back in Chennai timeline is its Stone Age heritage; visit the government museum for ancient coins and other artefacts.
Indian films portray, without fail, song and dance numbers that may look awkward to Western movie-goers. Chennai tells the backstory, in vivid detail, to a lingering traveller as to why this is the case. Come during the widely attended and five-week-long Madras festival "Music Season" that runs from December to January. Conveniently dove-tailing that event is the five-day Pongal harvest and thanksgiving festival in January. Cheap hotels in Chennai, India fill up fast during these months, so plan early.