Bangalore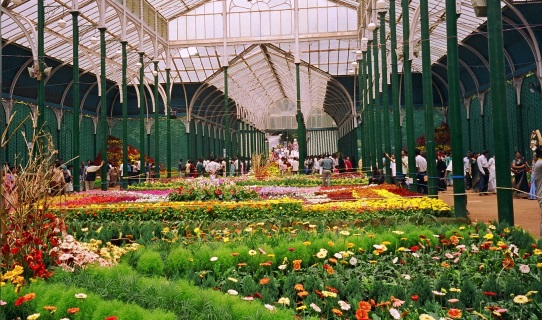 Hotels in Bangalore, India
From its humble beginnings as "the town of boiled beans," Bengaluru, or the more familiar Anglicized Bangalore, is popularly known today as the Silicon Valley of India, along with another IT hotspot, Hyderabad. Resorts around Bangalore have seen their traffic jump after Lonely Planet named it as the 3rd best city to visit in 2012, although this accolade received mixed sentiments from both locals and travelers alike. One thing for certain, though, is Bengaluru's headlong rush to cyber-driven progress. Given the vast opportunity the IT industry offers, and its growing Kannada film industry making more than 100 movies a year, Bangalore is one of India's center for tertiary education and post-graduate research, making the city a dynamic hub for both business and pleasure.
Places to visit in Bangalore
Bangalore is no longer the Pensioner's Paradise or the City of Gardens it used to be, although the best resorts in Bangalore would make you feel otherwise. If you are more inclined to save on pampering and splurge on shopping, opt for a sensible guest house in Bangalore and escape to Lal Bagh Botanical Gardens, Cubbon Park, Lumbini Gardens or Jayaprakash Narayan Biodiversity Park which would bring you to wildlife, river boating and thousands of blooming flora at little cost.
Few buildings have remained as reminders of Bangalore's past since most are routinely replaced by industrial corridors, IT parks and forests of gleaming hotels in Bangalore India. There's the 220-year-old Tipu Sultan Summer Palace made entirely of French Rose Wood and has now become a museum; the 1862 Bangalore Palace that bears striking resemblance to the Windsor Castle of England; and the much older 16th century Bangalore Fort.
Bangalore more than makes up for its dearth of tangible history with a sizable population of temples, museums, galleries and amusement parks. Worth checking out are a handful Hindu temples that date back to 16th and 17th centuries, and the odd Catholic St. Mary's Basilica, the oldest of such structures in Bangalore.
Where to stay in Bangalore
Befitting a city of its economic status, 5 star hotels in Bangalore, India are aplenty and are clustered within the perimeter of the Outer Ring Road. Expect scarcity of accommodation during "Sandalwood" film festivals, IT conventions and Maha Shivaratri (The Night of Shiva) when even the most expensive hotels like Taj Vivanta Bangalore can be filled to capacity.
If you are planning to make the city a base for long-term travel, studies or business, consider booking for cheap hotels in Bangalore ahead of your arrival. As diverse nationalities come in to do business or expand one at any given time, finding the most suitable place to stay can be competitive. Take a clue from expatriates and switch to self contained serviced apartments in Bangalore once you have established your bearings. There are about 100 such long-term accommodation, and almost all are concentrated within the parameter of the Outer Ring.