Shanghai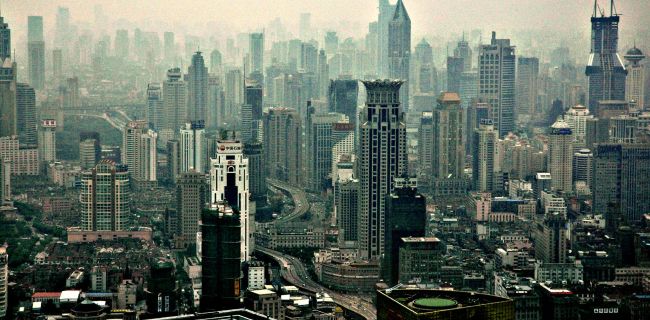 Hotels in Shanghai, China
"Shanghai" has found its way into Anglo-Saxon lexicon in a less-than-flattering way. Forget the dictionary definition of that word, and only think of it as China's most populous city and financial center, and by extension – given China's emerging dominance in world trade – the world. Since China's defeat against England in the Opium Wars of mid-19th century, Shanghai's expansion has been unremitting until the communist party took hold of it and 'cleaned it up' in 1947. It underwent modern renaissance in the 1990s when the city opened up to international trade, and hotels in Shanghai, China started filling up with jet-setting businessmen and visitors once again.
Where to Stay in Shanghai
Before the Great Cultural Revolution, Shanghai's skyline glittered from miles away. Today, it remains one of the glitziest and most cosmopolitan cities in China, albeit the ever-present reminders of Chairman Mao's statues and memorabilia peppered here and there.
The glitz and glamour starts with 19th century neoclassical European-influenced buildings of The Bund and shimmering 5 star hotels in Shanghai, China that continue to attract the globe-trotting crowd. If The Bund is too big to take in up close, enjoy it from a comfortable distance across the Huangpu River where locals restore their balance with tai chi, practice their English with tourists, or give you direction to a Shanghai City central youth hostel somewhere in the neighborhood or in the nearby districts of Jing'an and Changning.
You must have seen the latest exploits of Double O-Seven; that futuristic skyline at night is in Pudong which, quite fittingly, is a district with a concentration of the tallest buildings and the best hotels in Shanghai. Enjoy the dizzying view from one of the top floors of the 88-story Jin Mao Tower or the Oriental Pearl Tower and order a sundowner.
Don't be intimidated by the flashing lights of Pudong, though. There are plenty of affordable apartments to rent in Shanghai within the district and even cheap hotels in Shanghai if you know where to look. Jing'an, Changning and Huangpu are highly recommended places to check out.
M50 and Ming Dynasty from accommodation in Shanghai
At M50 (50 Moganshan Road), Shanghai is a curious case of Art Deco overdose, thanks to the financial giants that arrived in droves and made Shanghai their base of operations in the 1930s. Building on this tradition, Shanghai has become the heart of avant-garde Chinese art; find worthy pieces to bring home from the creatively named ShangART. From your downtown hotel in Shanghai, or apartments for rent in Jing'an, you can sashay your way into the tree-lined and airy French Concession, practically French territory in Chinese soil.
Lest you suspect that Shanghai is all shimmer and no historic substance, escape to the Yuyuan gardens near The Bund and elbow other tourists out – elbowing is not rude, just the way Shanghainese ensure their place in the queue – to find your quiet spot amid Ming Dynasty Pagoda-style pavilions, carp pools and bamboo patches. Or push pedals and wander about the city's "nong" or small lanes similar to Beijing "hutong" to find centuries-old "shikumen" or stone houses that remain defiant of Shanghai's rush to the 21st century. To find where to stay in Shanghai, you can book online for the best Shanghai hotel deals.