Guangzhou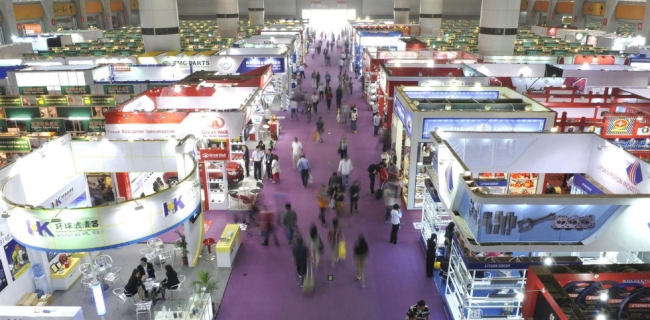 Hotels in Guangzhou, China
The Chinese food you know as dim sum and wonton actually originated from Canton. Better known today as Guangzhou, the third most populous city in China and the capital of Guangdong province is the country's manufacturing center, although it is not widely advertised as such. You can bet your yuan that the 'Made in China' products you have with you, including that sleek tech by the late Steve Jobs, were produced within a hundred miles from the city centre. With the promise of jobs and rural Chinese trooping en masse to seek for them, you can expect that the range of accommodation in Guangzhou appeals to both the renminbi-minded traveler and village transplants looking for Guangzhou apartments for rent.
Guangzhou – The Chinese Shopping Mecca
Because of its relative isolation from the capital, Beijing, in the north, Guangzhou in China's southeast has developed its own distinct culture which many northern Chinese consider absent. It is this geographical isolation, however, that made Guangzhou a cosmopolitan city of sorts since the heydays of the Silk Road.
In keeping with its merchant history, international trade is alive and well in China's manufacturing hub. The semi-annual China Import and Export Commodities Fair held in Pazhou Complex every April and October brings in the largest turnout in terms of attendance, business deals closed and products sold. Cheap hotels in Guangzhou, China during this time would be hard to come by, but the promise of eye-popping bargains may be hard to resist; the savings to be had – you may get sticker shock when you see how much profit your local shops have been raking in from Chinese products they sell – are tremendous. You may want to book your hotels in Guangzhou city centre well ahead of these busy months to avoid paying prices that habitually hike up once major events come around.
Where to Stay in Guangzhou
As an ancient trading post in the fabled (maritime) Silk Road, Guangzhou reveals layers of its 2,200-year history which you can see in its millenarian parks, temples and imperial tombs. North of the Pearl River and right at the heart of the city lies Liwan, the birthplace of Cantonese culture, and a popular tourist district today. Quite out of place with China's dominant religion, ornate Catholic cathedrals grace the wide boulevards of Shamian Island; the leafy and broad avenues of British and French concessions provide solace to the hustle and bustle of the metropolis (and offer refuge from Chinese laws).
To the northeast is Yuexiu whose history stretches back from 214 AD. Some of the best hotels in Guangzhou can be found here along with a smattering of apartments in Guangzhou. This district is highly popular for backpackers too, not only for its cheap hostels in Guangzhou but also for its proximity to a wealth of attractions – the Orchid Garden, Sun Yat-Sen Memorial Hall and the Temple of Six Banyan Trees, to name a few.
While this ancient core has its share of 5 star hotels in Guangzhou, China, you can find the most number of them in Tianhe, the city's thumping business district bristling with skyscrapers and mammoth shopping malls. Expats have carved a niche here, perhaps because Tianhe trains bring them to Hong Kong, a mere three hours south. Book online to find where to stay in Guangzhou and book the best hotel in Guangzhou, China.