Cape Town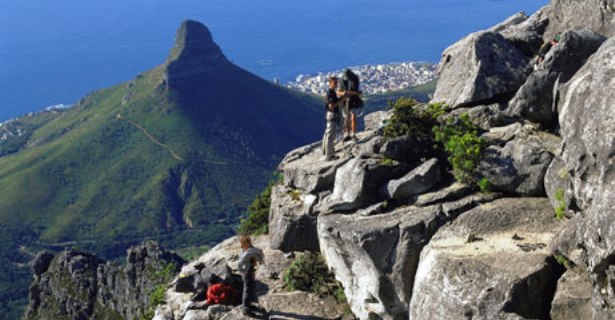 Hotels in Cape Town, South Africa
Beautiful Cape Town was recently voted as one of the 10 Best Cities to Visit in the World, by CNNgo and Travel and Leisure magazine, and as if that is not enough to tempt you to visit, Cape Town is also home to the iconic Table Mountain which became one of the world's 7 New Wonders of Nature last year! With all these accolades, Cape Town just has to be on your wish-list. Rest assured that wherever you want to be based during your visit, there are hotels in Cape Town, South Africa to suit everyone and finding holiday accommodation in Cape Town is as easy as browsing our online listings and making your choice!
Cape Town has a Mediterranean climate, with hot dry summers from November to April, (Peak Season) and cold (but still mild compared to Europe) wet winters from June to September, and this is the time that nearly all hotels in Cape Town offer great deals on accommodation. It is the best time to visit to grab your share of bargains everywhere including the top restaurants; sure, it might rain some of the time, but there is still plenty to do and the good days are particularly wind-free and wonderful!
Where to stay in Cape Town, South Africa
Places to stay in Cape Town will depend largely on what you want to see and how long you have. Most first-time visitors should spend a few days in one of the hotels in Cape Town near the V & A Waterfront, in the City Bowl or along the Atlantic Seaboard, all of which are very convenient locations for exploring the city. You will find all types of accommodation in Cape Town, from world-class 5-star hotels (no less than 67 to choose from!) to cheap hotels in Cape Town centre, to basic back-packer hostels, bed and breakfast in Cape Town and everything else in between. There are also many apartments to rent in Cape Town which are an excellent choice if you enjoy self-catering or are travelling with the family. A great choice for a value for money city hotel in Cape Town is the trendy and convenient Mandela Rhodes Place Hotel.
For cheap accommodation in Cape Town you could stay at of one of the superb bed and breakfast, or guesthouses in Cape Town. This will give you the added bonus of meeting some of the locals and benefiting from their knowledge of the city. Try 4 on Varneys in Greenpoint or Atlantic House in popular Camps Bay, both of which offer a wonderful guesthouse experience in a very convenient location.
Best hotels in Cape Town, South Africa
Some of the finest 5 star hotels in Cape Town are to be found in and around the V & A Waterfront, the re-vamped precinct around the working harbour of the city, which is now the place to stay, shop, eat and be seen! A few of the very best are the Dock House and the One&Only Cape Town, both exceptional establishments (with price-tags to match!). There are also several apartments to rent at the Waterfront, including 5-star Lawhill Luxury Apartments and the Atlantic Marina Waterfront Apartments. For a cheaper alternative look at Cape Town accommodation in Green Point, just a few streets away and still within walking distance of all the activity of the Waterfront.