Bloemfontein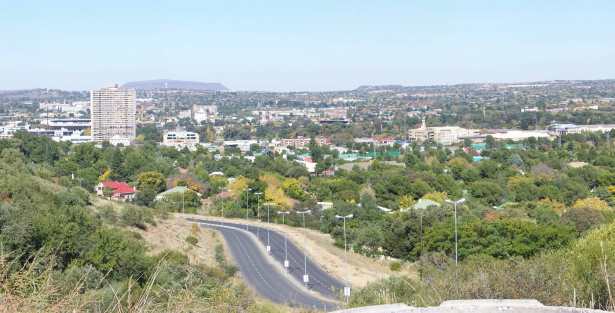 Hotels in Bloemfontein, South Africa
For visiting tourists who would like to get a real feel for South Africa, for the wide open spaces and the wonderfully diverse scenery, taking to the road in your hired car to do the "Great South African Road trip", all the way from Johannesburg to Cape Town or vice-versa, (a whopping 1264 kms!) is a really good introduction to the country. Bloemfontein is a convenient stop-over on your journey, about one third of the way to Cape Town. Bloemfontein is the Judicial capitol of the country, has a large military base and a thriving University, which means that plenty of people visit the city year-round. Accommodation in Bloemfontein is plentiful and varied giving you a great choice in where to stay in Bloemfontein. There are 4 5-star hotels/guesthouses in Bloemfontein for those who enjoy all the little luxuries in life, but most of the hotels in the city fall into the mid-price bracket, and there are also quite a few hotels offering cheap accommodation in Bloemfontein for those on a tight budget.
B&B's and Guesthouses in Bloemfontein
The people of Bloemfontein are known for their warm hospitality, and if you would like to experience it first-hand, then perhaps one of the 23 guesthouses in Bloemfontein would be just right for you. There are also a handful of places offering accommodation in Bloemfontein that would suit backpackers; most of these are inexpensive guesthouses and B&B's as there are no hostels in the city. Some of the best guesthouses in Bloemfontein that are waiting to welcome you are Dersley Manor (5 star graded), Flo Ben Guesthouse, Two Bells Guest House and the fabulous Liedjiesbos Inn.
Some less expensive bed and breakfafast in Bloemfontein that are particularly suited to families and backpackers are the Lily Guesthouse, the Bounty Guesthouse and the Franklin View Guest House.
5-star hotels in Bloemfontein include The Golf Lodge, Dersley Manor, Anta Boga Hotel and Emoya Estate Basotho Village Hotel.
Self-Catering accommodation in Bloemfontein
Several of the guesthouses in Bloemfontein also offer self-catering serviced apartments to rent in Bloemfontein for those who prefer them. If you like the freedom to self-cater, then have a look at The Resting Place, Bayswater Lodge, Lily Guesthouse, or African Lodge.
Cheap hotels in Bloemfontein, South Africa
For that one night stop-over, there are hotel chains which provide comfortable and clean lodgings without the frills. Try the City Lodge Bloemfontein, the Protea Hotel Bloemfontein, the Protea Hotel Willow Lake or the Formula 1 Bloemfontein (really cheap!)